Although we specialize in top-notch piano tuning services, don't think that is all we do. We also offer maintenance and piano repairs in Salt Lake City, UT. Whether you need a regular piano tuning or a more delicate repair, our team of experts has the skills and experience to provide you with the services you need. Take a look at what we offer for quality tuning and piano repairs in Sandy, Salt Lake City, West Jordan, Murray, and West Valley City, UT:
Quality Piano Repairs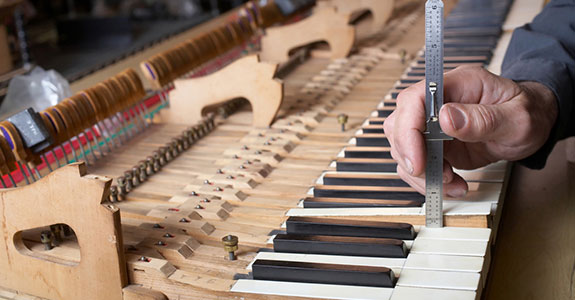 Piano tuning: Piano tuning is more than a trade. It is an art. A beautifully tuned piano makes all the difference when it comes to the art of music. That's why we are dedicated to providing the best in quality piano tuning services in the state. Once you listen to a piano tuned by us, you will hear the Horton difference.
Repairs: Whether you have children learning how to play on your piano or are an expert pianist, even the best piano occasionally needs repairs. Whether you've broken a string or chipped a key, we have the skill and experience to provide the repairs your piano needs. When you call us, your piano will be good as new in no time.
Replacements: If you use your piano regularly, it will get worn out. Whether it is the felt pads or the strings, regular use means regular wear. But you don't have to worry. When it's time to replace a worn out part on your piano, you can trust us to do it with care and precision. With us, your piano will sound as good as it did the day you bought it.
At this time we do not service electric pianos & keyboards.
When it comes to piano services and piano repairs in Sandy, UT, no one can beat the customer satisfaction and quality work of Horton Piano Tuning and Repair. For over 60 years, we've been providing local musicians with the very best in tuning and piano repairs in Sandy, UT. When you work with us, you will hear the difference. Contact us today!